Transform Your Smile with Prosthodontics in Lake Forest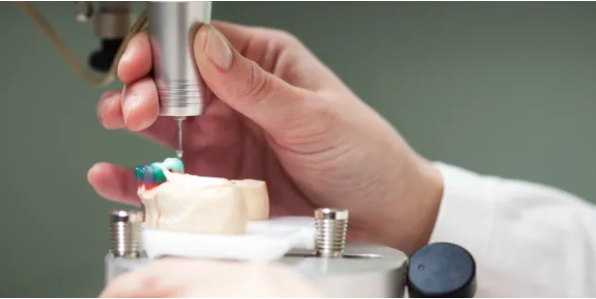 Are you tired of hiding your smile due to missing or damaged teeth? Look no further than prosthodontics in Lake Forest. This specialized field of dentistry focuses on the restoration and replacement of teeth, helping you regain your confidence and enjoy a beautiful, functional smile. At Dental Magic OC, we offer top-notch prosthodontic services, combining advanced technology with the expertise of our skilled professionals. In this blog post, we will explore the benefits of prosthodontics in Lake Forest and how it can transform your smile.
Understanding Prosthodontics:
Prosthodontics is a branch of dentistry that deals with the diagnosis, treatment, and rehabilitation of patients with missing or damaged teeth. A prosthodontist is a dental specialist who is extensively trained in the restoration and replacement of teeth, utilizing various prosthetic devices such as crowns, bridges, dentures, and dental implants.
Restoring Function and Aesthetics:
One of the primary goals of prosthodontics is to restore the function and aesthetics of your teeth. Whether you have a single missing tooth or multiple missing teeth, prosthodontic treatments can help you regain the ability to eat, speak, and smile with confidence. Prosthodontic solutions are customized to fit your specific needs, ensuring optimal comfort, functionality, and a natural-looking appearance.
Dental Implants:
A Game-Changer in Tooth Replacement: Among the various prosthodontic treatments available, dental implants have revolutionized the field of tooth replacement. Dental implants are titanium posts that are surgically placed into the jawbone to serve as artificial tooth roots. They provide a stable foundation for the attachment of dental crowns, bridges, or dentures. Dental implants offer several advantages, including improved chewing ability, enhanced facial aesthetics, and preservation of jawbone health.
Customized Solutions for Your Smile:
Every patient's dental needs are unique, and prosthodontics in Lake Forest offers personalized treatment plans to address individual concerns. During your consultation, our prosthodontist will evaluate your oral health, discuss your goals and expectations, and create a customized treatment plan tailored to your specific needs. This ensures that you receive the most effective and appropriate treatment to achieve your desired outcome.
Advanced Technology for Precise Results:
At Dental Magic OC, we leverage the latest advancements in dental technology to provide our patients with the highest quality prosthodontic care. Our state-of-the-art equipment, including digital imaging, intraoral scanners, and computer-aided design and manufacturing (CAD/CAM) technology, allows for precise planning, fabrication, and placement of dental restorations. This not only improves the accuracy of the treatment but also reduces the time required for the overall process, ensuring a seamless and efficient experience for our patients. Check also Ennulle Ennulle Lyrics Song in Tamil, is the best south Indian Tamil song.
Conclusion:
If you're seeking prosthodontics in Lake Forest, look no further than Dental Magic OC. Our team of experienced professionals is dedicated to transforming smiles and improving oral health through personalized prosthodontic treatments. Whether you need a single tooth restoration or a full mouth reconstruction, our advanced technology and expertise ensure that you receive the highest standard of care. Don't let missing or damaged teeth hold you back—visit our website at dentalmagicoc.com/prosthodontics-lake-forest/ to learn more and schedule your consultation. Take the first step towards a confident, radiant smile today.